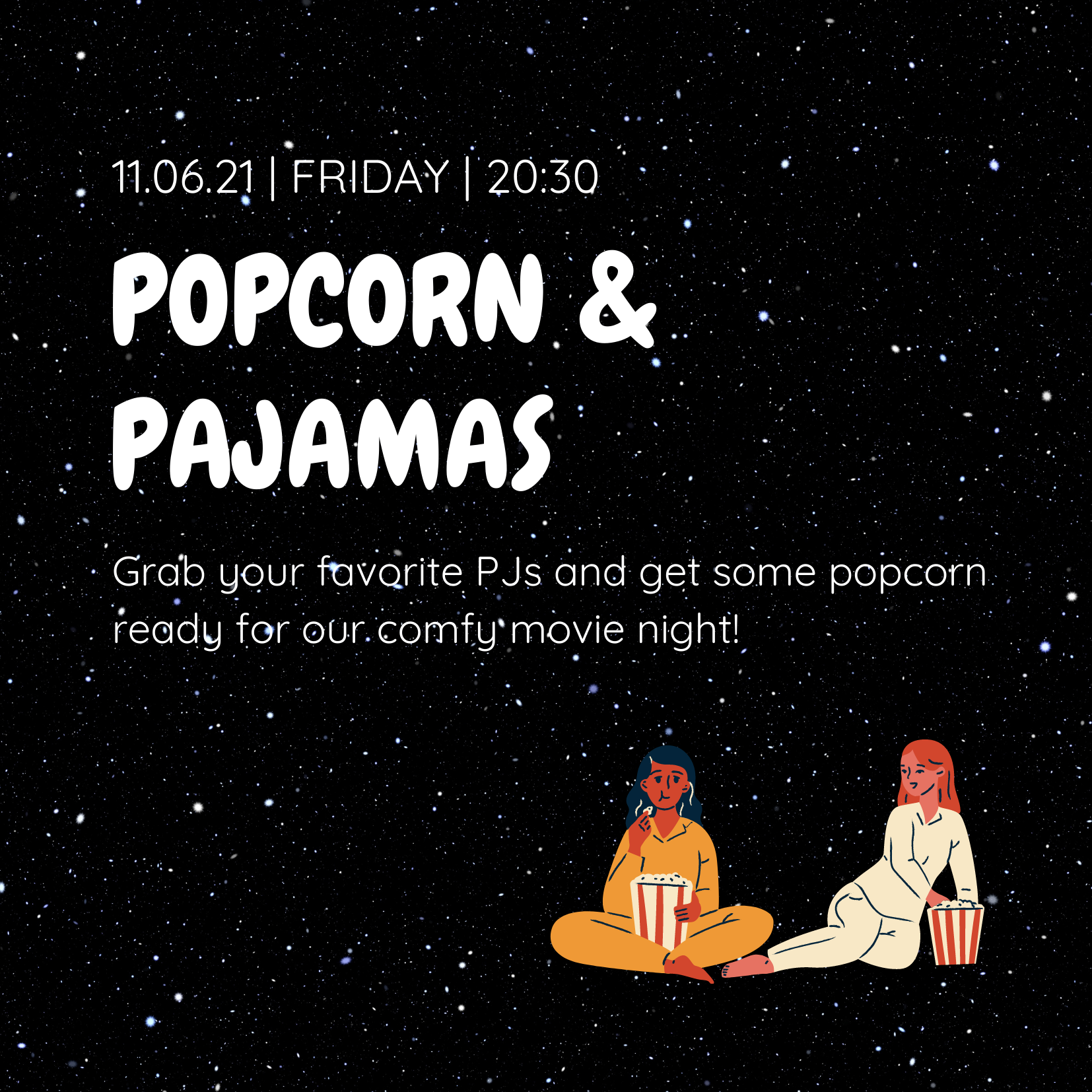 Popcorn & Pajamas Movie Night
Hey hey hey,
Exams are coming up and stress levels might be increasing, so we are organizing a moment to relax on Friday the 11th of June at 20:30! Grab your favorite pajamas and bunny slippers, get some popcorn and hot chocolate ready, and join our Popcorn & Pajamas movie night!
Together we will watch the movie The Fundamentals of Caring using Teleparty (so you need a Netflix account). The Fundamentals of Caring is an inspirational comedy about an out-of-work writer, Ben, who decides to become a care-giver. He is hired to take care of the 18-year-old shut-in, Trevor. They go on a road trip and experience many adventures together.
Be there or be square!