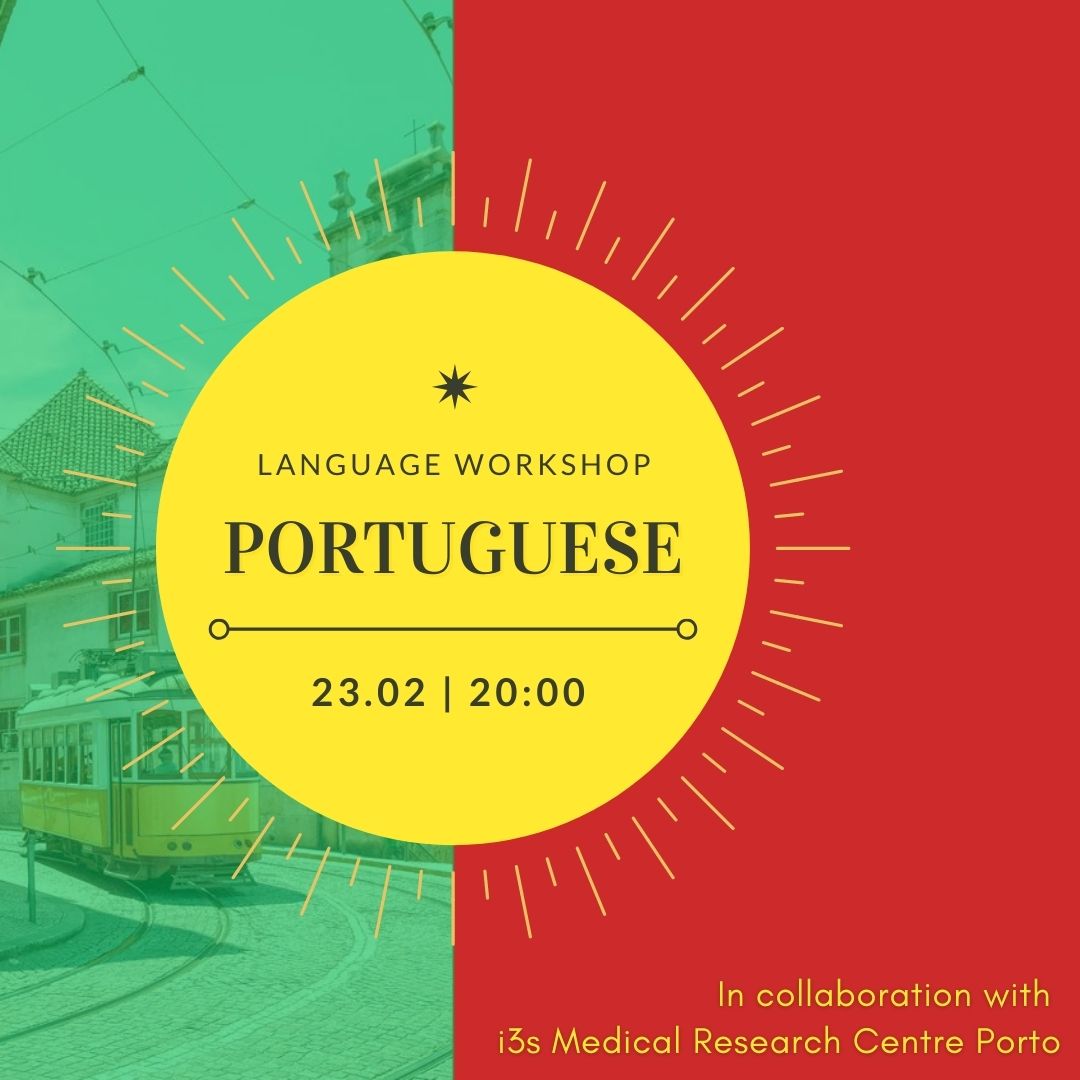 Portuguese Language Workshop
Bom dia a todos,
Did I say that right? I am not sure but I will soon find out in our Portugese language workshop on the 23rd of February at 20:00h! This will be our first workshop and it will be extra special since it will be hosted by someone from the i3s medical research center in Porto that we visited on our big trip two years ago! 🙌🏻
The goal of the workshop is to introduce yourself to the Portugese language and learn a few words that might come in handy when ever travelling to Portugal (/Brazil). Signing up is not necessary, you can just join the Zoom session on the day itself (link will be shared then). Espero ver vocês então!
– The Travel Committee