In April, the RAGweek took place during which the RAGweek board and many study and student associations raised money for charity (check our previous post for information about this year's charities). Recently the RAGweek board announced the final amount of money that was raised during this week: an incredible amount of 42.345,98 euros! With three splendid activities we contributed to this event as well, raising no less than 1475 euros! We want to thank all of you for your contributions and we hope you had a lot of fun in the process.

Especially at the auction a lot of money was raised and many interesting items were sold. In this post you can read about how some of the sold objects and activities turned out.

Coffee Workshop

Spencer and Colette participated in the coffee workshop provided by Zuza. This is what they had to say about it: "If Zuza ever invites you over for a cup of coffee, GO, or risk spending the rest of your life blind to the fantastic complexity of the coffee universe. Thank you so much, Zuza, for helping us to appreciate all these amazing techniques for brewing the best coffee I've ever had."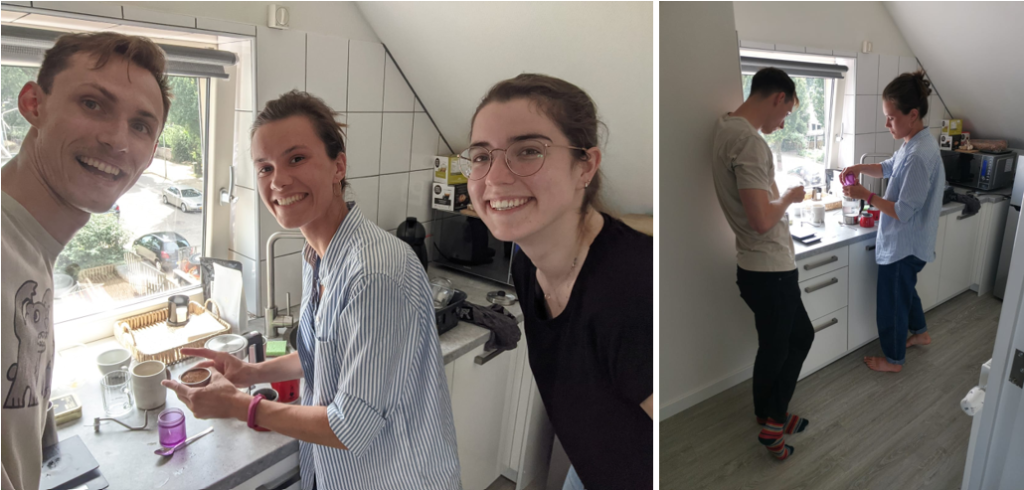 Pani Puri

You might be wondering if the pani puri offered by Vaishnavi was worth the 27.50 euros both Spencer and Laura paid for it. Well the answer is: YES! The whole experience was truly amazing, from Vaishnavi's lovely welcome to the food itself. We cannot recommend trying to fill the pani puri with vodka though. However, we did try out several other different styles of pani puri: the original, the one with mango chutney, and the one with yoghurt (dahi puri). Spencer liked the last one the most while Laura liked the original and the mango chutney ones the most. All in all, it was great.


Woodcut Letters and Santa Cruz Stickers

All the way from the United States, Bisley offered some pretty, local items, and updated us on the process: "The letters and stickers are on their way to the Netherlands after being deposited in my rusty mailbox here in Santa Cruz! As you can see, California does Spring right. The sun was shining, but hopefully these letters will bring warm weather to Nijmegen as well. I am looking forward to seeing you with your letters and stickers."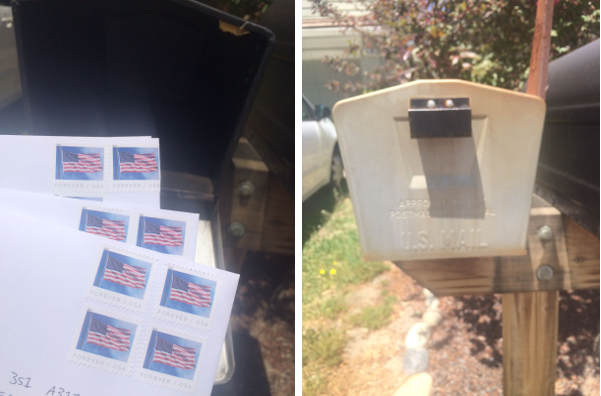 And then, just a few weeks later, they arrived here in the Netherlands where Jeanne, Pius and Laura received them with much joy!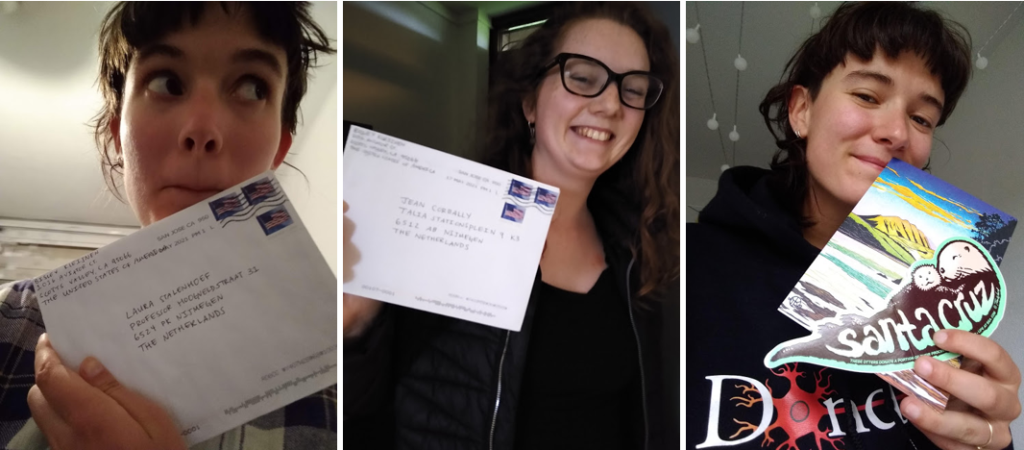 3D-Printed Brain Plant Pot

When Bisley arrives in Nijmegen in August, she will be looking forward to the brain plant pot that Oxana is cooking up for her. She chose the clear red resin.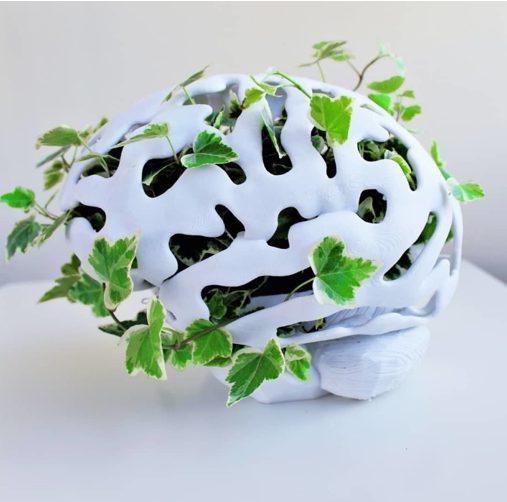 Kohn Koffie

Our very own Dr. Nils Kohn offered some of his self-roasted 'Kohn Koffie' coffee beans. As an object that we might not be able to get hold of ever again, this was very popular. Thankfully, the generous Nils was prepared to sell multiple packages for charity. Rumor has it that it is not just a collector's item, but that it's also actually very tasty.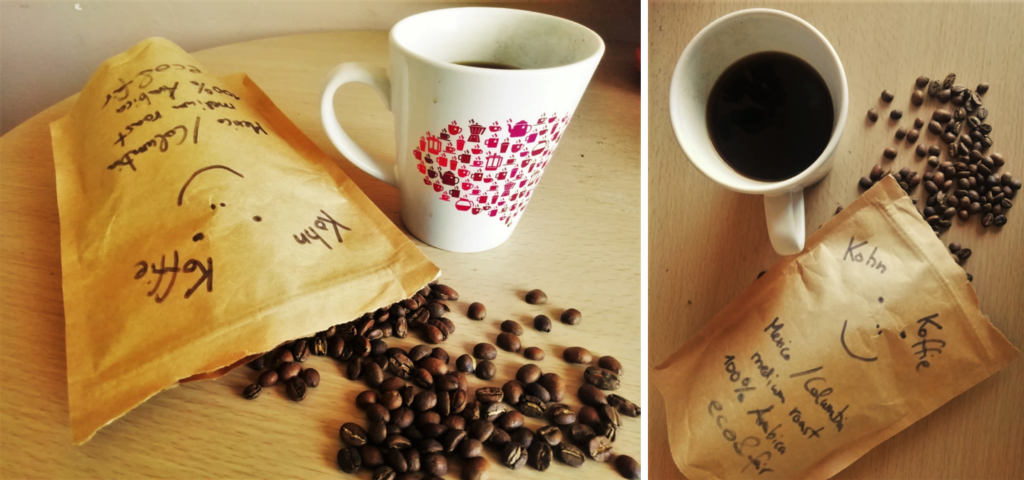 Surprise Adventure

Laura sold a surprise adventure and obviously the adventurers were very curious to discover what this entailed exactly. Due to Germany living a bit in the past where supermarkets are closed on Sunday and Laura being a bit unmindful about that and forgetting it until the literal day of the adventure arrived, we had to change up the adventure a little bit. However, in the end this was for the better. The weather was super great and hot so the adventure got changed to accommodate that. We ended up cycling to the Berendonck lake. We passed by the petting zoo on the way and then proceeded to bike to the lake where we chilled while drinking Desperados and taking our first swims of the year. Afterwards we even still had a kapsalon. All in all it was a great day and a great adventure.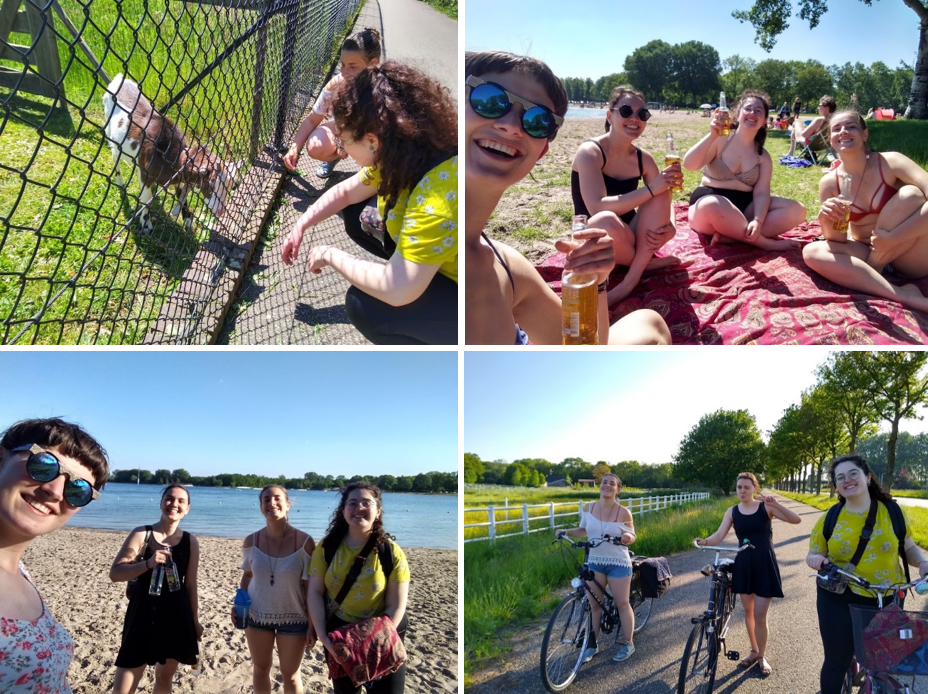 Gyozas

After having cooked for quasi a whole day, Fabian was ready to present the most delicious, homemade gyozas to Antonia and Cansel! They definitely went down well, as we heard they were amazing.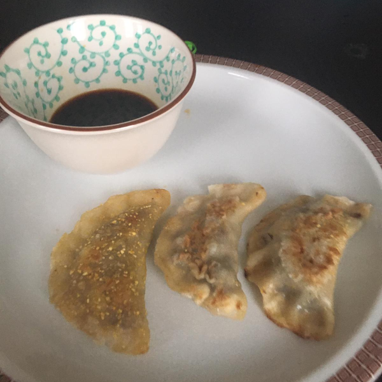 Embroideries

Our creative students Emma and Jeanne both offered a couple of very cute, brain-related embroideries that now decorate Maaike's, Fabian's, Oxana's, Laura's, and Suzanne's rooms!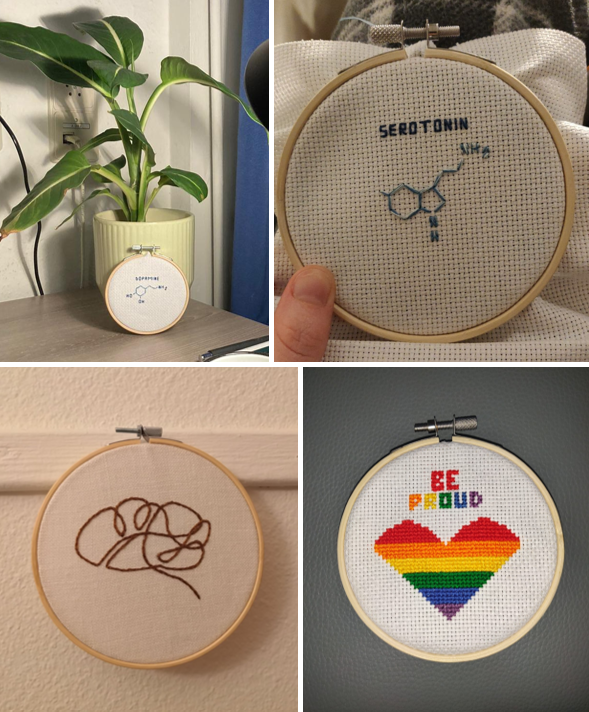 Bread Baking

Tinke, Mariana, and Laura joined Oxana in the bread baking process that she offered in the auction. This takes time and thus two days were spent to prepare everything. All of the time, energy, and love put in the bread was totally worth it as, afterwards, we got to enjoy the most amazing bread E V E R. Oxana's housemate also made delicious hummus and tomato covering. My god, did we enjoy this bread. We even made it into a real daytime slumber party where we ate bread and watched an interesting sci-fi documentary (lol).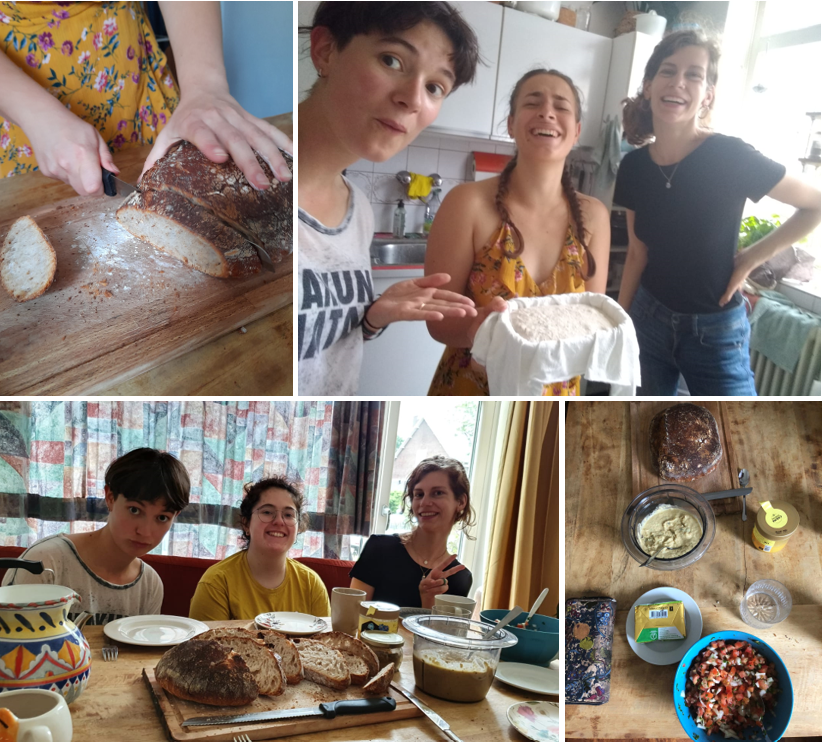 Photoshoot

Pius offered one photoshoot, but ended up selling three of them because multiple people were interested. The photoshoot with one of our students' housemate took place already, and she was very positive: "I'm not part of CNS and I bid for the photoshoot purely because I'd been watching the auction for a while with Vaishnavi, my housemate, and got into the spirit of things. Normally, I hate having my picture taken, but because I'm nearly done with my studies, I wanted to have something to remember Nijmegen by and because Nijmegen is also where I discovered classical ballet, I thought the photoshoot could help me commemorate both. I'm really happy with the result and the photoshoot ended up being quite fun. Except maybe for the part where some wild ducks tried to eat my backpack while we were shooting! I never thought having my picture taken could be so much fun; Pius was giving me various directions, talked a lot about the composition of the shot and we went through a couple of places to find a nice background for the pictures. I actually felt a bit like a professional model!"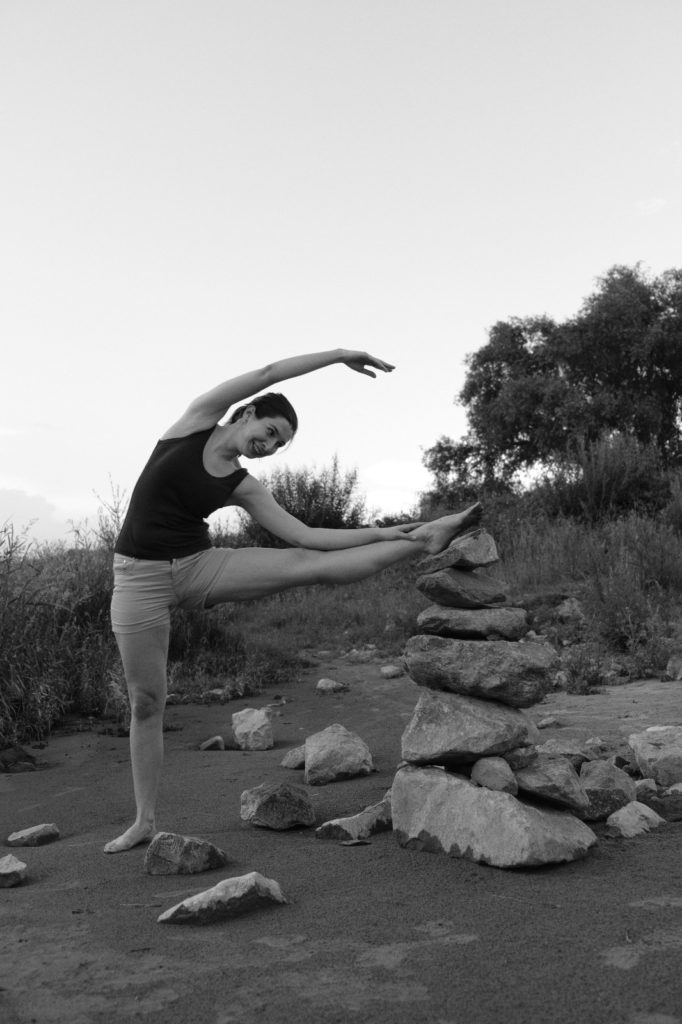 This was only a selection, but as you can see we clearly did not only make the two RAGweek charities very happy, but also ourselves. Thanks to all of you, it was a very successful and fun event!

– The Activity Committee